---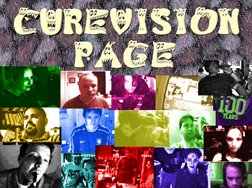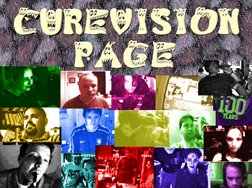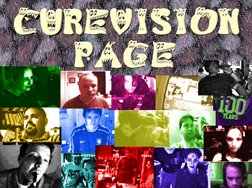 ---
This page has pictures (screen captures) taken during the "Curevision sessions", some nice hi-tech (??) thing the band The Cure did for their fans... using cuseeme, a videoconference software (more info about cuseeme in the proper link).
While recording the single "Wrong Number" for the "Galore" CD, they put this camera at the studio, made some funny faces and even chatted with us (even Robert !!).
What else can you find here?
This page also have pictures of people that are users of the several IRC chat rooms, and people that were in almost all the Curevision sessions. Some of them disappeared since the curevision sessions ended, but i kept their pictures anyway.
There are also some "alternative" pictures from non-official Curevision sessions and some funny moments (we still use cuseeme a lot)...
Also here you can see some pics of shows that were broadcasted on Internet (Cure, Bauhaus, Kiss) (using Real Audio/Video)... and some other non-cuseeme pix.
There are some other Cure-related links too... and that's all
Have fun!
Choose what section you want to visit from the menu below
Do you use WinAmp?

Have you ever seen the "dancing baby" animation before?
Try this!! (there are 3 different baby animations in avi, mov and real video formats. The real video is the smaller version, with the worst image and sound quality)

People´s Page (sorry i don´t have pics of everyone!!)

Do you use the new ICQ?

Download my ICQ Skins...
but firs get some info about ICQ Skins here
---
You won't find MP3 here. I have a few of these files, email me if you want something (i can do some MP3 from the Rio 1996 show, but only under request, and for trading)
Sex-eye "drung" make-up and lipsticks © Jewlz, Penguin and Violator & others (alphabetical order.. sorry girls) 1997
Click on the graphic to vote for this page as a Starting Point Hot Site

Original concept and images © Baco, 1997,1998,1999

---
Please visit my personal page
---

LinkExchange Member
---

Cure Link Exchange
TO BE CONTINUED...